!Converted with LaTeX2HTML 95.1 (Fri Jan 20 1995) by Nikos Drakos (nikos@cbl.leeds.ac.uk), CBLU, University of Leeds >
---
Next:
Principles
Up:
WISR 1993 Design-for-Reuse Working
Previous:
Terms
---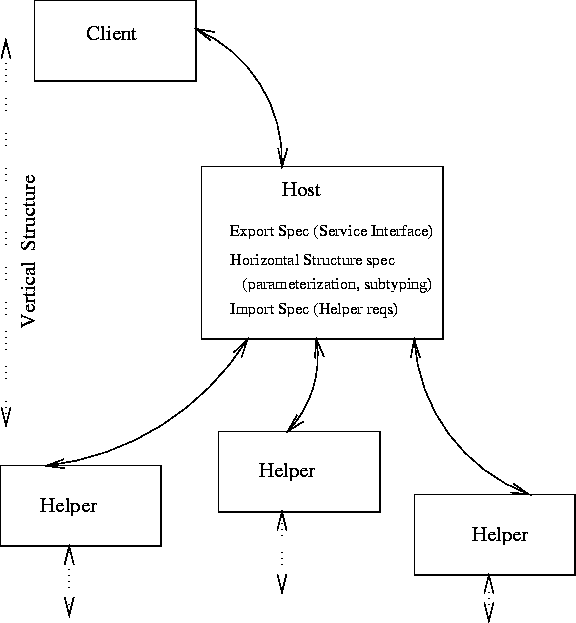 This is a layered model of system construction (design) where a single component references others only through their (public/export) interfaces.
The horizontal structure relates different components of same realm that can play the same role in the same layer.
The vertical structure relates the requirements and needs of the different layers.
3C model is an example of this structure, though terminology is not common in SE community.
See Goguen's LIL/OBJ for formal treatment and deChampeaux & Lea for adaptations and extensions for OO systems design.
---
Doug Lea
Sat Apr 8 09:58:22 EDT 1995